12 September 2014
Shop Direct recruits head of PR from Harrods for luxury offering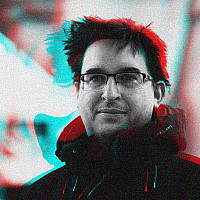 Shop Direct is to launch a stand-alone luxury offering for women, called Very Exclusive.
It follows the arrival last year of my-wardrobe.com founder, Sarah Curran MBE, who was tasked with developing its higher end offering. Curran has already recruited a new team to lead the offering, not least Lauren Stevenson, the former head of PR and communications at Harrods, who will take on a similar role for the Liverpool-based firm.
Online-only, it will be officially launched at the London Fashion Week in February next year, with clothing from the likes of Kenzo, Vivienne Westwood and Marc by Marc Jacobs.
"With Very Exclusive, we'll be looking to offer a curated edit, along with our favourite must-have pieces of each collection that will fit perfectly into every woman's wardrobe. As well as offering the option to spread the cost, there'll also be a keen focus on accessible price points. The site itself will provide a rich editorial experience that will guide women through the season's collections, trends and key looks," explained Curran.
"We believe Very Exclusive is going to go down a storm with stylish women across the UK and are throwing our full weight behind the brand. We couldn't be more excited to see the reaction when we push the button next spring."
Its target market will be women aged 26 to 35 and Curran has brought in a buying team headed up by Vikki Kavanagh, previously of Harvey Nichols and Clare Morgan, the former head of beauty at Harrods is leading its beauty offering.
Jones & Curran
Shop Direct's Hugh Longland is overseeing strategic brand partnerships and marketing for Very Exclusive and Emily London joins from American style website, Refinery29 as head of content development for the site.
"Shop Direct's edge as a digital retailer in a keenly competitive marketplace is our range of famous brands combined with unique ways to pay and a seamless, ever more personalised customer journey," said group retail and strategy director, Gareth Jones.
"When it comes to famous brands, we already sell more than any other UK retailer. Over the last couple of years, we've brought on board new premium brands like UGG, GHD and Hunter, and they've rapidly become best sellers for us. With that in mind, we brought Sarah in to the business towards the end of last year to explore the options to accelerate our luxury strategy.