08 July 2014
My Parcel Delivery to offer new services after move into expanded premises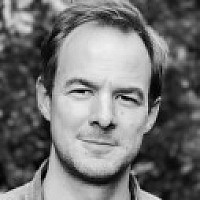 My Parcel Delivery has moved to a new 23,000 sq ft unit in Manchester as it looks to become a full fledged logistics business.
The online parcel delivery comparison website, founded four years ago in Manchester, plans to offer new services including warehousing and pick and pack services aimed primarily at growing e-commerce, eBay and Amazon businesses.
David Grimes
The new base is four times the size of its current office and will also house the company's growing teams, including over 20 new IT developers currently being recruited alongside the eight marketing, sales and customer service roles created in the last six months.
David Grimes, My Parcel Delivery's managing director, said: "We know that our customers' e-commerce, eBay and Amazon businesses are growing at an incredible rate and they are looking for a broader range of services to help them manage this period of expansion while saving time and money.
"The recent investments we've received mean we are now in a position to respond to more of our customers' requirements with a wider variety of services and enter the next phase of becoming a broader logistics and supply chain partner."
The business has secured £1.5m of investment so far this year from Seneca Partners and Praetura Capital.