27 May 2014
UKFast begins search for underground data centre site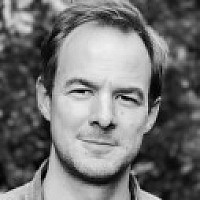 UKFast has announced plans to build an underground data centre in Manchester after unveiling record revenues of £23m.
The hosting firm has begun a search for an office block under which it can develop its largest data centre to date, to add to its four facilities in Trafford Park.
CEO Lawrence Jones
CEO Lawrence Jones said: "We're looking for an underground site because it makes perfect sense. We design and develop our data centres ourselves and previously we've ripped out office interior and sealed windows to create the shell that we need to build from. An underground space would give us that shell instantly.
"There's no need for windows or light, and being underground is more environmentally friendly because of this. It's easier to maintain a constant temperature and we can syphon the excess heat generated by the hardware to heat the rest of the office block above.
"It's a huge project and we're at the early stages of finding the perfect location at the moment. People might think I am mad, taking on another massive project when we're not finished developing our Technology Park HQ but we've always done things differently, and so far it's paying off!"
UKFast's revenues beat its target of £20m and the firm also posted pre-tax profits of £8.2m for the year to the end of December.
The company now has more than 200 staff and 5,000 clients.