09 April 2014
Council funding helps hotel website expand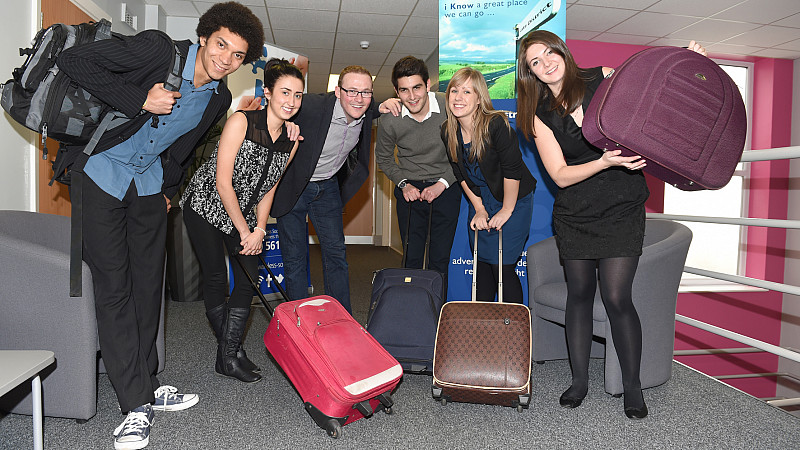 Julian Ross with five of the new employees
A Leyland-based company is creating ten new jobs following an undisclosed investment by Lancashire County Council's Rosebud Fund.
 
Founded in 2003, iknow-UK Ltd operates the UK's largest website for holiday accommodation bookings with 40,000 hotels, bed and breakfasts, holiday cottages and apartments at locations throughout the UK.  
The company refused to disclose the exact figure for the investment saying only it was a six figure sum.
MD Julian Ross said that the company has just appointed six new staff in sales and copywriting, bringing their total staff to 22, and is recruiting four more.
He said: "iknow-UK is about more than simply putting 'heads on beds' - we provide both accommodation owners and visitors with a service tailored to their needs. Our aim is to offer people worldwide their ideal accommodation at the best price. The company is growing fast - we expect revenue to increase by 25% this year and by 75% in 2015."
The company receives more than 100,000 booking enquiries every month, with customers ranging from members of the public to big companies and government departments looking for block bookings at the best price.
  
Rosebud is a finance package supporting Lancashire firms to grow and expand their business. The scheme is managed by Enterprise Ventures, on behalf of Lancashire County Developments Ltd (LCDL) - the County Council's economic development company.
For more information about Rosebud visit www.lancashire.gov.uk/rosebud, email rosebud@lancashire.gov.uk or contact 01772 536 652.