31 March 2014
Hisense breaks into UK market with Parallax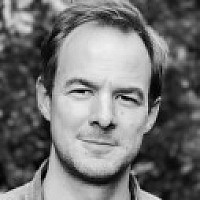 Leeds digital agency Parallax has unveiled its website for Chinese electronics manufacturer, Hisense.
Hisense UK, one of the largest manufacturers of white goods and consumer electronics in the world with annual revenues of $15 billion, approached Parallax with a brief to help establish its online presence in the UK marketplace.
Parallax's Lawrence Dudley
Lawrence Dudley, director, said: "Hisense are a truly global brand, it's been a real pleasure working with them. By looking at the project from a consumer's point of view we've been able to put together a responsive website, which forms the foundation for the company's global digital rollout going forwards."
Parallax, which has also worked with Dyson, Nespresso, British Airways and Rocol, says it has used "engaging imagery, an intuitive navigation, bespoke iconography and clear product information".
The agency built the site on its in-house content management system Expose.