18 March 2014
Desks are out as CTI Digital moves to new 6,000sqft HQ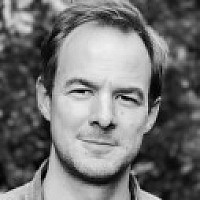 CTI Digital is set to move to new 6,000sqft offices in Manchester's Northern Quarter - with a no-desk policy encouraging staff to be "location independent".
Founded in 2003 by Nick Rhind, the Drupal and Magento specialist will move its 40-plus staff to the top floor of Studio 31 on Dale Street by the beginning of June.
Nick Rhind
The completely renovated office features an open-plan layout as well as a 1,000sqft roof garden, games space and staff cafe.
Staff will not be allocated desks but will be "encouraged" to move to the most appropriate location for the work they are doing at a particular time with different teams. "It may be sitting on the roof terrace on a sunny day to grabbing a seat in the coffee shop area for a 'scrum meet and build'," the company said.
Rhind said: "Having just passed our 10th anniversary, this new office shows how far we've come - and how much potential there is for us to keep growing. We're keen to keep the best developers and giving them different environments to be the most productive and enjoyable will help us do that.
"We are leading the way in a sector that is expanding at a rapid rate and to occupy such a prime site in the heart of the creative quarter of the city lets our clients and our team see what the ambitions are for CTI Digital."
As well as hiring eight new staff, CTI has so far this year picked up Travelodge, Bench and Gatwick Airport as clients.