18 February 2014
Manchester City launch smartphone app for away fans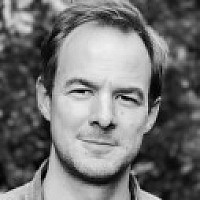 Ahead of the visit of Barcelona tonight, Manchester City have launched a smartphone app purely for away fans.
Available on both iOS and Android, CityHome - or CanCity in Catalan - will provide Barca fans with information and recommendations on what to do and see while in Manchester.
A screenshot from the app
The app, which has been designed and developed in-house at the club, can be viewed in English, Spanish or Catalan and also includes travel advice, stadium and club information and match statistics.
After tonight's Champions League clash, the app's name and language will change to reflect other home opponents and their visiting fans.
City's director of marketing, media and fan development, Diego Gigliani, said: "Manchester City is not only proud of being a welcoming club for both opposition clubs and their fans alike, but also for guests visiting the City.
"As a club that has deep roots in the community, we are extremely passionate about putting Manchester on the European map as a destination for leisure and tourism, in addition to world-class football.
"Our new match app has been designed to ensure visiting fans not only receive information that will enhance their match-day experience, but also their stay in this great city."