07 November 2013
Morrisons sales up as it plans online launch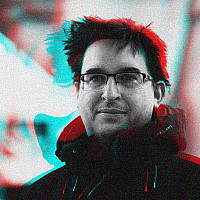 Morrisons will be starting online food deliveries this January, with trials in Yorkshire, before the nationwide roll-out.
The announcement was made as part of the Bradford-based brand's Q3 interim management statement, which also revealed that total store sales (excluding fuel) were up 1.0%.
Its Yorkshire delivery centre will be based in Leeds and the supermarket chain is hoping that it will be serving more than half of the UK's homes by the end of next year.
"We continue to grow our sales in this tough market whilst making great progress on our strategy to be a multi-channel retailer. I said at the outset that our online offer would be unmistakably Morrisons and I'm very confident that the service we unveil in January will live up to that promise," stated chief executive, Dalton Philips.
"Many of our customers will be able to experience our distinctive online food service early in the new year and we expect to be able to serve 50% of UK homes by the end of the year. In convenience we are currently opening three M locals a week bringing the Morrisons brand to an ever increasing number of new customers. We've made good progress in strengthening our core proposition during the quarter and with Christmas just round the corner, we are pleased to see customers responding well to our Big Christmas Bonus and industry leading deals."
It comes as new research suggests that UK supermarkets are missing out on Generation Y and Z consumers - those who shop online for non-food products.
SpectrumInsight believes that new entrants to the online supermarket shopping sector, such as Morrisons, could align themselves more closely to non-food products to quickly eat into the share of their competitors.
"If new entrants can bridge the gap between food and non-food items they could rapidly overtake existing services in the growing UK supermarket online shopping sector. This is serious for UK supermarkets because gen Z consumers are their future and once lost it will be much harder and costly to get them back again," explained director, Mark Westaby.
Offline, Morrisons has continued to add to its M Local brand and a new distribution centre in Bury will support the expansion of the network of convenience stores in the North West.
The company has recently refreshed its own brand wines and Market Street areas with Leeds-based agency, Elmwood.