15 October 2013
Wirral's Webtise delivers cupcake site for Peggy Porschen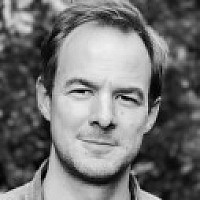 Wirral-based Webtise has unveiled its new e-commerce website for cupcake brand Peggy Porschen.
The new site, which is fully responsive, allows customers to buy a freshly baked collection of cakes for next day delivery in central London.
Webtise's Danny Clutterbuck
It features an improved checkout system and 'post-code checker' function for customers to establish if their address falls within the delivery zone.
Bryn Morrow, managing director of Peggy Porschen, said: "It has been an exciting journey to work alongside Webtise to develop our new responsive website. The project has been a massive undertaking with obstacles to overcome in the creation and design, but ultimately it was worth all the hard work as these functions really do set us aside from our competitors."
Webtise has recently launched other new e-commerce sites for Oddbins, Case Luggage and Help for Heroes.
Owner Daniel Clutterbuck added: "We're delighted to have worked alongside Peggy Porschen and her team for three years; it's been a real pleasure to have helped to transform such a prestigious, respected brand."