31 October 2013
Sportech sells e-gaming business Vernons.com to Netplay TV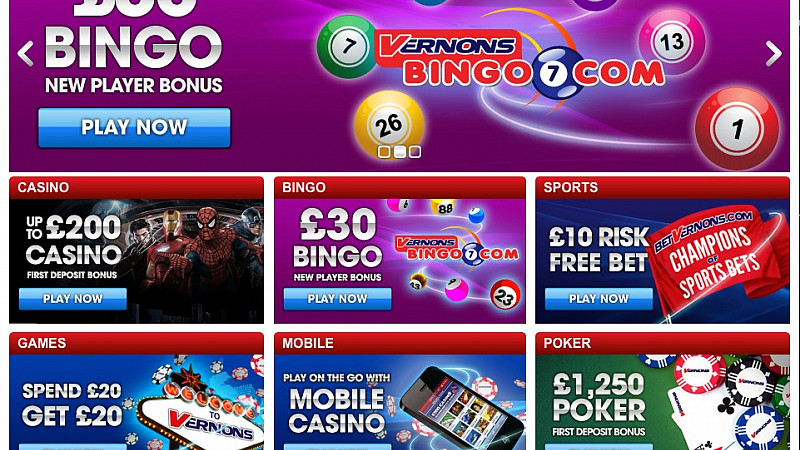 Sportech PLC in Liverpool has announced the sale of its loss-making e-gaming business, Vernons.com to Netplay TV for £3m in cash.
It said that the "strategic" move came due to a disappointing performance of the e-gaming business in 2013.
"Brand and platform migrations undertaken in 2012 had a negative impact on the established customer base and despite an increase in marketing spend the business reported a loss of £0.7m for the half year to June 2013. These losses have continued in H2 2013," it announced in a statement.
A strategic review, conducted over the last 6 months, concluded that Vernons would need further investment or Sportech would need to acquire additional e-gaming assets to "derive an acceptable financial return."
"Our loss making Vernons casino, poker and bingo business has had a difficult year, and the impending introduction of Point of Consumption tax next year increases the challenges ahead for a sub scale operation in an increasingly competitive marketplace," said Ian Penrose, chief executive of Sportech.
"We are delighted to have realised £3m in cash for the sale to NetPlay, who will be able to combine increased scale and market leading interactive gaming television skills to take the business forward.
"This is another positive step in increasing the focus of Sportech on operations where we hold competitive advantage, particularly those in the US."
The sale comprises of the Vernons branded online casino, poker, bingo and sports book websites as well as the rights to the customer database of these websites. Customer accounts and "a number of employees" have also moved over to Netplay TV.
"The acquisition, which will be immediately earnings enhancing, fits very well with the Group's core business, adds scale and customer reach, and will be integrated quickly and efficiently to realise the excellent operational synergies," said NetPlay chief executive, Charles Butler.
"This represents the acceleration of our strategy to grow through both organic growth and strategic acquisitions. We look forward to investing further in our proven marketing strategy for Vernons.com alongside our existing brands and continuing to drive value for shareholders."
The net cash consideration is £2.9m following a £0.1m contribution to restructuring costs.