23 October 2013
Amaze hoping to "rewrite the rulebook for charities online" after NSPCC win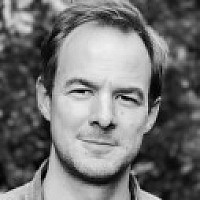 Amaze is looking to "rewrite the rulebook for charities online" after being appointed by the NSPCC as its new digital partner after a nine-way pitch process.
The digital agency, which has offices in Manchester and Liverpool, has been tasked with developing a digital strategy and redeveloping the NSPCC website.
It intends to make the charity's new platform more user-centered with the aim of reaching out to new digital audiences.
The new responsive website will look to provide a more personalised experience while "delivering more relevant and meaningful content".
Amaze chief executive Natalie Gross
Natalie Gross, chief executive of Amaze, said: "The NSPCC is one of the UK's most iconic charity brands and we are delighted to be its new digital partner as it looks to develop a long-term digital strategy.
"We want to rewrite the rulebook for charities online. With our strong heritage in design and build, audience profiling and digital strategy, we are confident in our ability to deliver an innovative digital platform that transforms the effectiveness of the website and really shakes up how the charity reaches out to its audiences."
Amaze was selected on its ability to deliver "excellence" across all project components, including user experience, brand, design, CMS and technical infrastructure.
Helena Raven, head of development – communications at the NSPCC, added: "Amaze is a cut above the rest when it comes to demonstrating digital innovation, combined with understanding of our objectives and the challenges facing our charity.
"By designing and building all the components that form our new digital presence, Amaze will play a key role in helping the NSPCC continue its vitally important work of expanding the reach of our services and ultimately helping and protecting children."
Amaze has recently completed digital projects for ODEON and Pizza Hut.