03 September 2013
MoneySupermarket's McKay joins MEC Manchester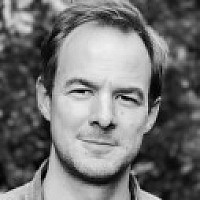 Ben McKay, the head of SEO & social media at MoneySupermarket, has left to take up a new role at MEC Manchester.
McKay, one of the best known figures on the Manchester SEO scene and a co-founder of SAScon, has been appointed managing director of a new division within MEC called Organic Performance.
Ben McKay
It marks a return to the company for McKay, who first joined MEC in 2008 before taking up his role at Chester-based MoneySupermarket in 2011.
He has already started his new role at MEC and is leading a team of 36 SEO specialists.
McKay told Prolific North: "I am delighted to be joining MEC's newly-formed Organic Performance division and getting to work with such an exceptionally talented team again.
"Those that have worked with MEC will know it for its fantastic culture, client base and passion for results, which makes re-joining the agency after two great years with MoneySupermarket incredibly exciting.
"What I am looking forward to most is further developing a class-leading, insight-rich, creative and high-value means for earning long-term visibility for MEC's clients."
The division is looking to reflect the increasingly sophisticated nature of search engine algorithms, which now place much greater importance on factors beyond just keywords and links, such as the quality and popularity of content.
MEC Manchester has recently moved to larger premises in the old Bass Warehouse in Castlefield.