13 May 2013
Twentysix Search given seven-figure SEO target after DFDS Seaways win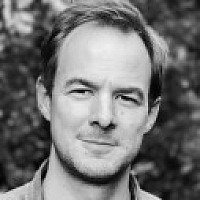 Twentysix Search has been appointed by DFDS Seaways UK as its SEO partner after a competitive pitch.
The Leeds agency has been tasked with targeting the company's UK outbound passenger routes, including Dover to Calais and Newcastle to Amsterdam, and delivering a seven-figure sum of additional sales and revenue within the current financial year.
RyanScott of twentysix
DFDS Seaways, headquartered in Copenhagen, has one of the largest ferry fleets in northern Europe and operates a network of 30 routes with 50 freight and passenger ships. It employs around 6,000 people.
Its head of UK marketing and strategy, Pete Akerman, said: "SEO is a key focus for us, and increasing traffic to our website is crucial if we are to grow our market share of the highly competitive UK ferry industry.
"We chose twentysix for a number of reasons. They went to great lengths to dig beneath the surface of our business, to identify our target customers and develop robust growth strategies. We were also very impressed by the highly creative nature of the twentysix proposal, which was supported by solid commercial goals and objectives."
Ryan Scott, managing director of twentysix search, added: "We are delighted to be working with DFDS Seaways, all the more so since our search division has significant experience within the travel sector, having worked on accounts for some of the world's best-known hotel and holiday brands.
"The nature of search is changing, but our content-centred approach will ensure both short-term and long-term results, and we are looking forward to supporting DFDS Seaways' work towards significant strategic goals."
Twentysix search is one of the four specialist divisions of full-service digital agency twentysix, which now has 110 people working across offices in Leeds, London, New York and Singapore. It was recently named as one of the six digital agencies on the Government's creative framework.