30 May 2013
Interactive Media Labs open at The Landing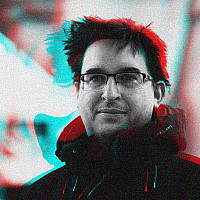 The Landing at MediaCityUK has opened the doors of its new Interactive Media Labs on the sixth floor.
They've been designed as the country's leading "user experience environment." This will enable brands to test a product's relevance and usability across end users - whether they be consumers, gamers or employees.
Jon Parker of Interact Media will act as a consultant for the project and will be driving the launch of the new Labs.
"From a technical perspective, testing and usability are taken to the next level. The Labs are very high spec as you might anticipate in an environment focused on digital and creative business. Perhaps what you don't expect are such high standards of service and a welcoming, refined aesthetic," said Parker.
The first users of the media labs will be BBC User Experience & Design, who will be working on a series of product tests while Jon Corner, chief executive of The Landing said that several games companies have already booked in to test new titles over the summer:
"With the pipeline of work coming through the Labs, we're already seeing the emergence of an exciting interactive and games cluster at MediaCityUK.
"We are looking forward to working with Jon Parker, whose vast experience across different digital markets will ensure the Labs are used by agencies and organisations working across a range of sectors including games, connected TV platforms, marketing, digital health, second screen applications, brand development and web user experience."