10 May 2013
Community Transport Association appoints Zen Web Solutions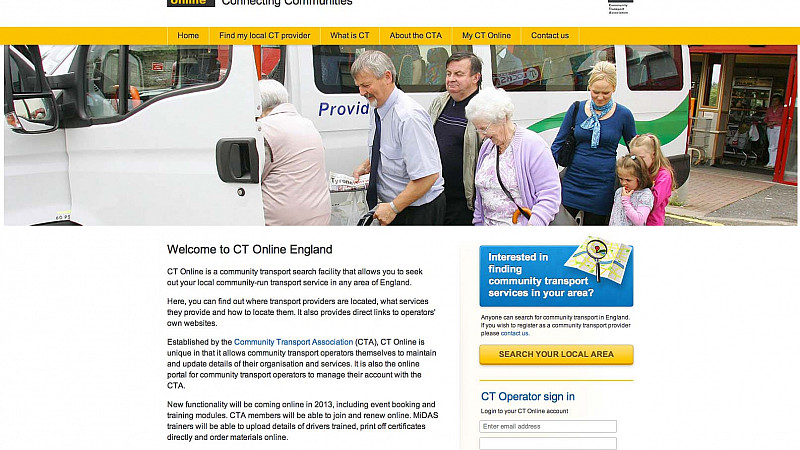 Zen Web Solutions in Rochdale has completed a new website for the Community Transport Association (CTA) charity.
CT Online has been designed so that passengers can find their local community transport service anywhere in England. An interactive search facility shows where they are located, what services they offer and how to contact them. The website integrates with CTA's internal systems, so that community transport operators can manage their personal information and accounts online.
"CT Online provides a great opportunity for community transport operators to gain an online presence and contribute to wider research and development of the sector in the future," said Anthony Finn, CTA ICT officer.
"The CT Online service is an important part of the CTA's work and the website is a vital part of promoting and delivering services to the community."
The website was funded by the Department for Transport and the next phase will include extending the service to Northern Ireland and adding training resources.