12 March 2013
Sporting Intelligence to battle big guns for sports website award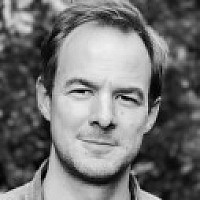 Cumbria-based sports website Sporting Intelligence will go up against the titans of Fleet Street at the Sports Journalism Awards later this month.
The site has been shortlisted for the Laureus Sports Website award and will battle it out with The Guardian, The Telegraph, The Times and the BBC.
Editor Nick Harris
Editor Nick Harris was a sports writer at The Independent but has been running the acclaimed site full time before recently taking on the position of chief sports news correspondent at The Mail on Sunday.
Harris, who was named the Internet Sports Writer of the Year at last year's SJA Awards, broke a series of exclusive stories about the threats made by then Liverpool FC communications director Jen Chang towards spoof blogger Sean Cummins.
There is further recognition for Cumbrian sports journalists in the regional category at the awards, which will be held at the Grand Connaught Rooms in London on March 25.
Amanda Little and Jon Colman of Cumbrian Newspapers (The News & Star and The Cumberland News) will go head to head for the title of Regional Sportswriter of the Year.
They will be up against Chris Wathan from Media Wales, The Evening Standard's Matthew Beard, Sunday Life's Paul Ferguson and Simon Walter from the Southern Daily Echo.