15 January 2013
Digital agency Athernet wears new Fabric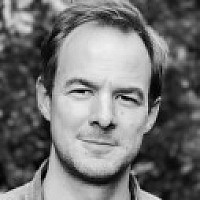 Manchester digital agency Athernet has undergone a rebrand and will now be known as Fabric.
The 10-year-old company decided on a new name to reflect its move from pure web development into mobile phone apps, creative design and digital marketing.
Daniel Atherton, managing director, said: "Since we moved to Manchester from Chorley two and a half years ago we have grown our staff four-fold and now offer a full range of digital services.
"We believe the new name represents how we weave together the knowledge, creativity, technology and marketing skills to deliver digital projects for our clients. We feel that Fabric is much better suited to what we do and the way we work."
The new name gives a nod to Manchester's textile heritage as well as Athernet's parent company, Andrew Mercer Limited, which was at the heart of the city's textile industry for more than 60 years.
The rebranding process was carried out within the agency itself, led by head of creative Tom McCambridge. He said: "We've been working hard behind the scenes to create a brand that suits us as an agency and the services we offer. Our new website reflects our ethos of simplicity, problem solving, and being approachable."
Fabric has also achieved ISO 9001 accreditation following a six-month process under the guidance of an in-house project manager.
Fabric works with clients such as Speedy Hire PLC, Procure Plus and World Travel Holdings.