17 October 2017
New chief executive for software developer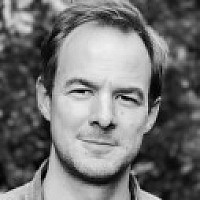 Creative software developer, Foundry, has appointed Craig Rodgerson as its new chief executive.
Rodgerson starts immediately and will be responsible for leading the strategic direction of Foundry, which develops computer graphics, visual effects and 3D design software for the likes of Pixar, Mercedes-Benz, ILM and The Moving Picture Company.
An experienced software and technology services senior leader, Rodgerson joins Foundry from global software and services provider Capita, where he was latterly CEO of Capita IT Services.
In his previous role as CEO of Capita Digital Software and Services, Rodgerson was responsible for growing the division to an annual revenue of some £525m and generating over a quarter of the group's underlying operating profit in 2016.
Rodgerson said: "Foundry is an exceptional software company, creating unrivalled products in the VFX industry and it's an honour to be joining the team. The business has a clear strategy and I'm excited to be working with senior management to help grow and deliver on this.
"I have spent the majority of my career building and delivering complex software solutions to a global network of clients, so I'm looking forward to leading the business as it continues its successful growth plans in such a rapidly evolving and innovative industry."
Foundry's outgoing CEO Alex Mahon has moved to the position of non-executive deputy chairman.
Foundry, which has a Manchester base, has over 300 staff spread across offices in Silicon Valley, Shanghai, Austin and the UK, and in 2015 was acquired by private equity firm, HgCapital, for £200m.