27 July 2017
Red Productions produces Monsters Shrink for Canal Plus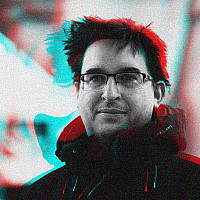 Red Production Company is to make a new 8-part series for Canal Plus.
Monsters' Shrink will be the first English-language drama from French writer and graphic artist Joann Sfar.
It will be loosely based on his book, L'Eternel, the story of a New Yorker who meets a vampire after the death of her husband.
He told French site, LeBlogTVNews that it would "completely reinvent" the vampire film genre.
Nicola Shindler will executive produce the series, which will go into production in the first part of next year.
Sfar is well known in France, having won 3 Cesars for Gainsbourg: Vie Heroique. He's also won awards for comics and animated films, The Little Vampire and The Rabbi's Cat.
Red is based at MediaCityUK, StudioCanal acquired a majority stake in the business in 2013.