10 July 2017
Details emerge of BBC's proposed changes to staff terms and conditions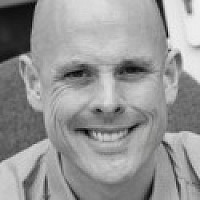 The BBC has made a series of proposals to staff about changing their terms and conditions, including the removal of unpredictability allowances and overtime.
The unpredictability allowance - intended for staff whose working times can change at short notice - would be frozen for existing employees and scrapped for new starters, while overtime payments would be replaced with lieu days where possible.
Employees who get taxis for very early or late starts will be asked to get public transport if available and there will also be cuts to 'acting up' pay for staff asked to fill a role senior to their usual pay grade. The changes do not apply to senior managers.
However, there will be significant improvements to sick pay, shared parental leave, paternity pay, use of fixed-terms contracts and London Weighting, according to unions.
The proposals have been made as the BBC prepares to reveal how much it pays its top earners, such as Graham Norton and Gary Lineker. Under the new royal charter, the BBC must disclose the remuneration of employees with a salary of more than £150,000.
This will be revealed alongside the Corporation's annual report, which is due to be published later this month.  The BBC employs about 19,000 full-time staff in public service broadcasting, with approximately 7,000 in news, including the World Service.
A BBC spokesperson said: "These new proposals set out a simpler and fairer way of working which recognise the demands of a modern broadcasting organisation.
"The proposals include support for the lowest paid employees and would ensure we have support in place for those who need it, while also ending complexities and outdated allowances so we operate more efficiently."