23 March 2016
BBC North receives Autism Access Award for Media City work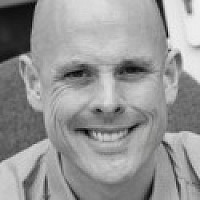 BBC North has received the Autism Access Award after introducing a range of measures to make it easier for people with the condition to visit and work at its base in Salford.
It is the first UK broadcaster to be given the National Autistic Society award.
Improvements included creating two interactive films – one for children and one for adults – for the BBC Shows and Tours website.
The films tells visitors to BBC buildings at Media City what to expect before they arrive, enabling anyone with autism or their carers to plan a tour in advance.
In addition, all tour guides, reception staff and security guards received Autism Awareness Training.
A work experience scheme for people with 'neurodiverse' conditions has also been piloted.
The announcement comes in the same week the BBC broadcasts two new series exploring the challenges faced by people with autism.
'Employable Me' on BBC Two follows people with hidden neurological conditions seeking employment, while BBC One drama 'The A-Word' shows a family coming to terms with their son being diagnosed as autistic.
Mark Lever, chief executive of the National Autistic Society, said: "The award is rooted in understanding the needs of autistic people, and what adaptations should be made within the constraints of a particular space or business.
"It involves consulting with autistic people about the challenges they face in any particular environment.
"The BBC went about this in a really thorough way across their buildings in Media City, involving many of their own staff with a personal connection to autism as well as external experts."