02 April 2014
BBC ends Waterloo Road series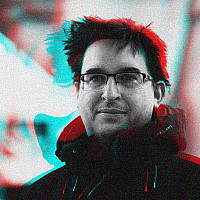 The BBC is to close Waterloo Road after its tenth series.
The award-winning school drama was filmed for 6 years in Rochdale and helped a number of local actors to break through, before it headed north of the border in 2012.
BBC One stated today:
"We're incredibly proud of the show, but believe it has reached the end of its lifecycle."
The series is made by the Glaswegian production company, Shed and has picked up numerous awards during its life-time, including Most Popular Drama at the National Television Awards and Most Popular Drama Series at the Inside Soap Awards.
Its move to Scotland received some local criticism at the time, with Rochdale Council's deputy leader, Peter Williams telling the MEN:
"The idea they have come up with is like bringing Bobby Ewing back in Dallas. It is a TV programme based in Rochdale and in the long term it will have a detrimental effect on the opportunities for young actors from the North West," 
There will be a further 20 episodes of the drama, before the school doors shut for the final time in 2015.
A spokesperson for the BBC added:
"It's important for us to make room for new drama on BBC One and are committed to commissioning new drama series for 8pm."