19 April 2013
Freelancer wins partial victory over police production order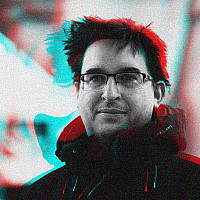 Freelance video journalist, Jason Parkinson, will not have to give Greater Manchester Police almost an hour of footage he shot during protests in Bolton.
Parkinson was filming a counter demonstration against the English Defence League (EDL) by the Unite Against Fascism (UAF) group in Bolton in March 2010. Police applied for a court order to seize all the footage he shot over a 2 hour period.
His union, the National Union of Journalists argued that this was a "fishing expedition." Last month GMP responded that they were looking for a specific part of the film to fill a 3 second gap in the material they had already gathered. As a result Parkinson and his legal team accepted a revised Court Order to release 5 minutes footage shot at this specific time and location.
"We have again defended journalistic material from another police fishing trip, we have challenged the production order [and] forced the authorities to obey the law to the letter," said Parkinson.
Greater Manchester Police has also agreed not to retain the footage after the investigation had concluded.
"It is not acceptable that the police continue to use production orders to attempt to obtain large amounts of journalistic footage. We are pleased the case has been resolved so that Jason can get on with his job as a front-line journalist reporting in the public interest," added Michelle Stanistreet, NUJ general secretary.