13 July 2017
Leeds joins bid for Channel 4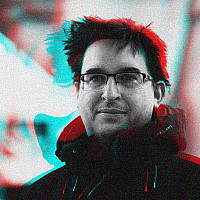 Leeds has become the latest city region to bid for the relocation of Channel 4.
As reported last week, in the North of England it joins Liverpool, Greater Manchester and Sheffield in hoping that the channel will move out of London and choose a Northern base.
The Government is now considering options for Channel 4, from a move, to an increase in its out-of-London requirements.
The Leeds City Region has joined forces with Screen Yorkshire to promote Channel 4's ethos of "fostering the new and experimental in television."
"Our aim in putting together this proposal was to demonstrate a strong understanding of Channel 4's role as a public sector broadcaster: their attitude; platforms, content and insatiable appetite for engaging with new talent and voices," explained Sally Joynson, chief executive of Screen Yorkshire.
"From that base, we've worked with the region's independent production companies, industry suppliers, universities, schools and Local Authorities to understand the roles we can all play in building a long-term partnership with Channel 4."
The bid team believes the case for Yorkshire is strong, because up until now, most broadcast investment has headed to the North West and West Midlands - with the east of the country very much under-represented.
"Our bid addresses the huge imbalance that's been allowed to develop, with virtually all investment going into the western side of the UK. This is not a sustainable position and we are confident that working in partnership with Channel 4 our proposals can bring positive impact and benefits to a very wide geographic area, namely the 18.2m people living on the eastern side of the UK who are currently underrepresented," stated Roger Marsh OBE, chair of the Leeds City Region Enterprise Partnership (LEP).
"We are convinced our ambition matches that of Channel 4: we're both innovative challengers who like to do things differently."
However, the producer's alliance, Pact, argues that relocating Channel 4 wouldn't help the regions and instead cost indies more. Instead it recommends that it should commit to a 50% spend in the Nations and Regions.
Channel 4's argument is that its Horseferry Road headquarters is home to just 800 staff, but it supports a community of more than 3000 creatives around the country, through commissioning programmes.