04 July 2017
BBC announces "biggest investment in a generation" in children's content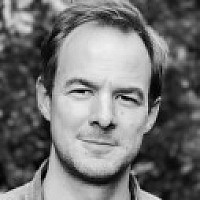 The BBC has announced its biggest investment in children's content in a generation, amounting to an additional £34million across three years to 2019/20.
The broadcaster says the new investment will enable it to "reinvent how it serves its youngest audience" in the years ahead.
It will fund an enhanced online offer for children, with new forms of content and interactivity, as well as a renewed commitment to CBeebies and CBBC. The BBC Children's department is based at the BBC's Northern HQ at MediaCityUK.
Today's announcement is likely to be seen as an attempt to keep up with the shift to online viewing and respond to the challenge posed by the increasing number of shows backed by US rivals such as Netflix and Amazon.
BBC Children's is based at MediaCityUK
The "overwhelming majority" of its budget will be spent on CBeebies and CBBC, the broadcaster added.
But its spend on online will see a "significant increase".
The new investment, which the BBC says can be delivered as a result of savings across the corporation, will see the Children's budget reach £124.4 million by 2019/20, up from £110 million today. By 2019/20, a quarter or £31.4 million will be spent online.
Tony Hall, BBC Director-General, said: "We put children's front and centre throughout the charter renewal process and today's announcement reflects our commitment to our youngest audiences. We're making BBC Children's fit for the future, maintaining our world-class channels whilst enhancing our online offer to meet the needs of the next generation."
Alice Webb, Director, Children's, added: "Our audience is rapidly changing and now more than ever we need to keep up. We're home to the most popular kids TV channels in the UK, but as our audience increasingly move online it's our job to stay relevant, inspiring and engaging them on whichever platform they choose.
"Today's announcement means that whilst we'll continue to make exceptional, distinctive public service UK children's content across all of our platforms, we'll also be able to develop a more personal online service that meets the evolving needs of our audience."
Beth Hewitt, Senior Lecturer in Media Practice at the University of Salford, said the investment was "hugely important and incredibly exciting".
She said: "It shows audiences and content creators alike that the BBC is seriously tackling the competition from US-based content providers, such as Netflix and Amazon. They have been dominating the market for streamed children's content of late, at a time when production of children's television by UK broadcasters has dramatically declined.
"The announcement today is also incredibly good news for Greater Manchester's creative and digital industries, with BBC Children's based here in Salford Quays next door to our own MediaCityUK campus.
"We work closely with the BBC as well as with many of the region's independent production companies and it's incredibly exciting that all of the digital technologies which the BBC are investing in and developing for their children's audiences, from online content production and gaming to virtual reality, are areas in which we are at the forefront of delivering at the University of Salford."