18 May 2017
Simon Hall steps down from CHF Media Group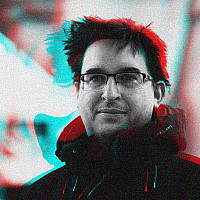 Hall is a co-founder of CHF Media Group and has run the company for the last 5 years.
He will still maintain an interest in the group, but will no longer be involved in its day-to-day running.
"CHF understands Simon's need to expand his creative entrepreneurship and we have benefitted from his involvement during our formative years. We wish him well in his new endeavours and thank him for his dedication and hard work," said John Levitt, chairman of CHF Media Group.
Hall's 25 year career dates back to the original Cosgrove Hall Productions, co-founded by his father, Mark. He worked on the original Dangermouse, as well as Postman Pat, Bob the Builder and Noddy.
"It has been a privilege to work with Simon and I trust his new ventures will be just as successful. I am very excited to be overseeing the new team at CHF Entertainment and helping them with the development of the next generation of shows," added CEO Adrian Wilkins.
CHF Entertainment, the production arm of the group, has formed an executive management committee to coordinate the creative, commercial and production areas of the businesses.
The committee is made up of creative director, Chris Fenna; director of production, Helen Brown; and Jenny Johnstone, commercial director.
"It's an exciting time for CHF. We've built an incredibly strong production team on whom we place enormous value. They are key to our success and we're looking forward to working with them to produce content of the highest standard, continuing to build a strong studio identity within the industry," said Helen Brown.