07 April 2017
Iceland partners with Channel 4 on new Simon Rimmer show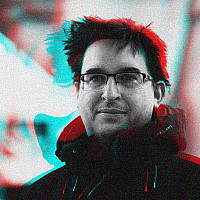 Channel 4 has ordered a new cookery series, which will be hosted by Simon Rimmer and sponsored by Flintshire-based Iceland.
Eat The Week is a 10 x 60 minute series, produced by Hungry Gap and part funded by the supermarket.
Each episode will show Rimmer promoting the benefits of frozen food - from saving time to reducing waste.
"We want Eat the Week with Iceland to showcase our food so consumers see Iceland as destination for great-tasting food that offers choice and value – whether that's scratch cooking ingredients or prepared meal solutions," explained Nick Canning, joint managing director of Iceland.
The series has been commissioned by Channel 4 head of daytime David Sayer and will be Iceland's first move into broadcast television programming.
"Eat the Week with Iceland is the result of great collaboration between Iceland, the 7stars, Hungry Gap and Channel 4. Working closely we have developed and created an entertaining and high quality TV series that embodies Iceland's key values and messages," added Simon Wells, partnership controller, funded content & creative solutions at Channel 4.