25 August 2016
Red Production Company produces NHS drama for BBC One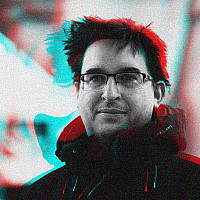 Red Production Company is to make a 4 part drama for BBC One.
Trust Me is about Cathy, a hardworking and skilled nurse, who loses her job for whistleblowing. The story shows how she is forced to take drastic measures to provide for her family and steals the identity of her best friend, to start a new life.
It's written by Dan Sefton (Mr Selfridge, The Five, Secret Diary Of A Call Girl):
"Having worked in the NHS for most of my adult life, I know only too well that it provides the perfect setting for a contemporary drama - the characters, the (often literal) pain - as well as the affection and dedication of staff. Trust Me shows all of that but its central story is Cathy, a decent, honourable woman who, when everything is falling apart, takes a huge risk in search of a better life. A life that she will fiercely protect."
MediaCityUK-based Red will filming the drama in Edinburgh, with parent company, StudioCanal handling the international distribution.
"Trust Me is a love story at its heart. It is about a woman's desperation to start afresh and escape the pain and disappointment of her old life. Dan's exceptionally realistic script is layered with complex characters and a gripping storyline that will keep viewers hooked," explained Nicola Shindler, founder and executive producer, Red Production Company.