31 August 2016
Inside Out returns for 30th series with Brexit opener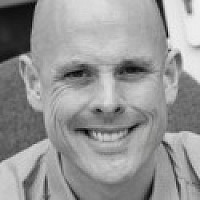 BBC current affairs programme Inside Out returns for its 30th series on Monday with a Brexit special.
The first episode of the nine-part series will look at how the recent vote to leave the EU could affect communities and businesses across England.
Mail On Sunday journalist Peter Hitchens will meet voters in Boston in Lincolnshire - the town with the highest Brexit vote in the country - and Inside Out North West will follow two MEPs going about their daily lives.
This series will also see reports on modern slavery, the diabetes epidemic and the future of Redcar's steel plant.
Inside Out will also revisit the controversial Sports Direct warehouse.
An exclusive report into conditions at the warehouse last year led to an investigation by MPs into how Sports Direct treats its employees.
David Holdsworth, Controller of BBC English Regions, said: "It's a really proud moment to see Inside Out in its 30th series.
"Since the first series aired in 2002 teams across the country have uncovered vital stories and explored the issues viewers care about in each region.
"Our investigations have revealed some of the most shocking realities taking place on our doorsteps and triggered political change. They have brought people to account and changed lives. This could not be more important as we enter the 30th series of Inside Out."
Inside Out is broadcast every Monday on BBC One across England and has 11 regional versions.