19 May 2016
Local RAJARs: BBC Radio Manchester and Key 103 lose listeners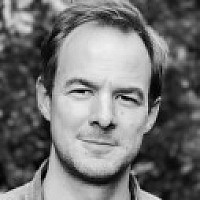 BBC Radio Manchester suffered a second successive quarterly fall in listeners in the latest RAJARs.
The station reached 176k listeners in the last quarter, down from 207k in the previous quarter. A year ago it had 229k, a 23% year on year decline.
Overall, BBC Local Radio registered an increase, up to 8.7m listeners per week, up from 8.5m last quarter.
Bauer's Key 103 couldn't maintain its last-quarter revival, falling over the period to 356k from 382k.
Nationally, Bauer's City Network also fell, from 7.1m listeners to 6.9m.
Radio X in Manchester reached 179k, down from 194k a year ago when it was still XFM Manchester, while XS Manchester dropped from 111k to 93k.
Nationally, the group's City Network has seen a drop in figures, from 7.3m to 7.1m.
Capital Liverpool put on 7%, to 228k, over the past three months. Smooth Radio North West returned above a million listeners, to 1.004m.
For Wireless Group, Pulse 1 and Pulse 2, broadcasting across Bradford, Kirklees and Calderdale, saw year-on-year audience reach going up by 27% and listening hours growing year-on-year by a tenth. Quarter-on-quarter, total listening hours for these stations has risen by 14%, with reach growing by 7%.
Wireless Group's North West stations, Wish FM and Radio Wave, also saw significant growth, with Wish FM increasing audience reach by 10% and total listening hours by an impressive 32% year-on-year. Radio Wave in Blackpool has also increased its reach by 7%, and total listening hours are up by a third year-on-year.
Terry Underhill, group programme director for Wireless Group's local stations, said: "We're very proud of the work that our local stations do in their communities, and our uniqueness in each region. We're committed to producing very high quality radio, and these numbers are testament to the hard work that the teams put in every day."