02 March 2016
Resurgent ITV reports 18% increase in pre-tax profits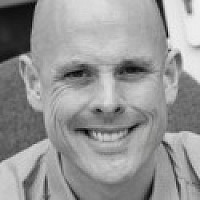 ITV has reported full-year pre-tax profits of £843m, up 18% on the previous year.
Total external revenue increased 15% to £2.97bn for Britain's biggest commercial broadcaster.
The company's production division, ITV Studios, reported sales increases of a third.
ITV Studios sales hit £1.23bn, including organic growth of 8%, topping £1bn for the first time.
Chief executive Adam Crozier said ITV Studios was the world's most profitable TV production business outside the Hollywood studios.
It meant that non-advertising revenues accounted for 49% of total revenues, close to the company's target of 50% as it seeks to reduce its reliance on this market.
Crozier said: "ITV uniquely delivers the mass audiences demanded by advertisers.
"Continuing to deliver this scale and reach, as well as further strengthening our onscreen performance, remains a key focus for the company."
The chief executive said the new year had got off to a slower start for ITV and he expected the company to slightly under-perform the advertising market in the first quarter.
But he added that the company expect the second quarter to be stronger as it benefits from its rights to Euro 2016.
The UK's biggest commercial broadcaster said it expected to outperform the television advertising market in 2016 as a whole.
Total viewing across its channels fell by 3% and the broadcaster said ratings came under pressure in 2015 from the launch of new digital channels.
Crozier said ITV had an additional 50 hours of drama in the schedules for 2016 as well as major sporting fixtures.
Shares in the company fell 1.5% to 246.2p in morning trading in London.
Steve Clayton, head of equity research at Hargreaves Lansdown, said: "ITV looks to be in a good position. Its balance sheet is sufficiently strong to keep funding the acquisition of new production houses.
"That gives more content to use at home and to sell abroad."