09 December 2015
BBC director general to be grilled by select committee over Tyson Fury's inclusion on SPOTY shortlist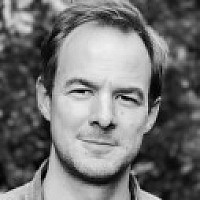 BBC director general Tony Hall is to be questioned by a select committee over the corporation's decision not to remove controversial boxer Tyson Fury from the Sports Personality of the Year shortlist.
Fury's outspoken views on homosexuality and women have come under the spotlight since he became heavyweight champion of the world last month.
Police have now launched a hate crime investigation against the 27-year-old, and over 122,000 people have signed a petition calling for his removal from the BBC's annual sports review show.
Director general Tony Hall
Hall will appear before the Culture, Media and Sport Select Committee next Wednesday to discuss the Government's BBC charter renewal, and he's also expected to face scrutiny over the appropriateness of Fury being on the shortlist.
John Nicolson, SNP MP and former BBC presenter, is a member of the culture, media and sport select committee and has called for Fury's removal.
In a letter to Hall, he wrote: "By nominating Mr Fury, the BBC endorses his view that he's a role model. Moreover it would, subsequently, be difficult for the corporation to defend itself against the accusation that it is half-hearted in its opposition to homophobia. I find it inconceivable that the BBC would allow his candidacy to proceed had he expressed racist, Islamophobic, or antisemitic views in such terms.
"All across the country young people – both gay and straight – will watch the awards. Mr Fury's name going forward will send out the clearest of signals – namely that extreme bigotry is not a disqualification for one of our country's highest sporting honours. That cannot be right."