10 August 2015
Tributes to Reggie Perrin creator David Nobbs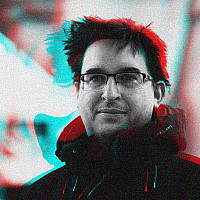 David Nobbs, the writer best known for creating The Fall and Rise of Reginald Perrin, has died at the age of 80.
He wrote more than 20 novels as well as working on the Frost Report and providing material to The Two Ronnies, Ken Dodd, Les Dawson and Tommy Cooper.
However, it was the enduring character of Reggie Perrin for which he is likely to be most remembered. The novel was first adapted into a television series starring Leonard Rossiter in the 1970s.
Tributes have come from across the world of comedy:
"I didn't get where I am today by not knowing what a genius David Nobbs was. RIP," wrote Ricky Gervais on Twitter.
"Very sad today to hear of the death of David Nobbs. First worked with him on the Frost Report in 1966; then on many films for Video Arts," wrote John Cleese.
"Very sad to hear of the death of inspiration David Nobss, who I had quite a few laughs with. A comic genius and an excellent human being," added Irvine Welsh.
Nobbs, who lived in Ripon, North Yorkshire, was also a patron of the British Humanist Association which paid its own tribute:
"He was a British humourist in the best tradition: strong characters, warm wit, great fun, and deep understanding of human frailty. His writing was always sharp and acutely aware of what made people tick," said BHA chief executive Andrew Copson.
"David was a passionate individualist – he believed that meaning was something we were all charged with creating in our own lives – and he was a creator of memorable characters. At the same time, he wrote beautiful stories which captured the essence of the human experience, tapping into the emotions and experiences we all share. His books and scripts got to the heart of what it is that makes us human."
Nobbs started out on The Star in Sheffield in the 1960s and told the paper back in 2010, that the experience taught him an "economy of style" which helped him going forward.
"It was my first job and I hadn't really got a clue. I remember walking up the road from the town centre at the end of the night and saw some police cars outside a pub.
"I thought, 'I dunno, there's probably been a fight. I can't be bothered, I'm tired.'
"The next morning I got up and on the mat was my own newspaper, which said on the front page Four Shot Dead in Sheffield Harlem, and I would have been the first reporter on the scene, had I turned up."
Admitting he only took the job "because I could write" he added that the one good thing about working on the paper was that he made great friends.
From The Star he got a job on That Was The Week, That Was, hosted by David Frost and went on to work with some of the biggest comedy names of the time, including Frankie Howerd and Dick Emery.
His death will be commemorated with a humanist funeral.
He is survived by his wife, four step children, eight step-grandchildren and two step great-grand-children.