16 July 2015
"Low-lifes and sleazebags": Watch Cumbrian journalist give evidence to US Senate about FIFA corruption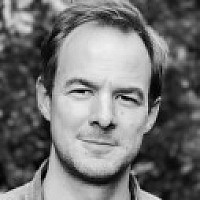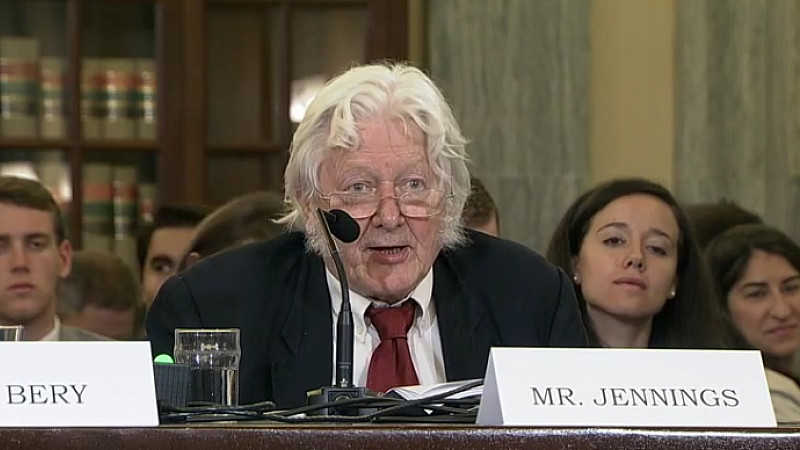 A Cumbrian journalist who has helped to expose the corruption at the heart of FIFA has given evidence before a US Senate subcommittee in Washington.
Andrew Jennings, from Penrith, appeared on Capitol Hill yesterday in front of the committee investigating allegations of widespread corruption at world football's governing body.
Andrew Jennings giving evidence yesterday
Describing the organisation's officials as "low-lifes", "sleazebags" and "a smelly shell", Jennings said: "Once upon a time FIFA officials walked down the street with their FIFA blazer, the FIFA logo. I'm from FIFA. I'm important. Who would dare do that now? None of them."
Jennings, now in his 70s, has spent 15 years pursuing Sepp Blatter and other high-ranking football administrators.
He has reported in war zones like Beirut and Chechnya and gone "nose-to-nose" with mafioso in Palermo, he told the hearing.
He said his computer had been hacked and he had received legal threats, and also told how he met US special agents who wanted to know what evidence he had of alleged FIFA wrongdoing.
Recently, he told the Washington Post: "I'm a document hound. If I've got your documents, I know all about you.
"This journalism business is easy, you know. You just find some disgraceful, disgustingly corrupt people and you work on it."
Watch Jennings give his evidence (starts shortly after 30-min mark):