24 July 2015
Founder Fitzpatrick leaves CHF Entertainment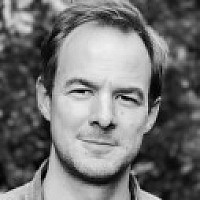 Francis Fitzpatrick, one of the founders of animation company CHF Entertainment, has left the company to pursue other opportunities.
The trained lawyer founded CHF, the Manchester-based production studio behind Channel 5 series Pip Ahoy!, in 2011 together with Brian Cosgrove - co-founder of the legendary Cosgrove Hall - and Simon Hall.
Francis Fitzpatrick (c) with Brian Cosgrove (l) and Simon Hall
He retains a 20% shareholding in the company but will no longer have any responsibilities with the company.
Jenny Johnstone, CHF's head of business development, takes over Fitzpatrick's role and will direct the company's global licensing and merchandising efforts.
John Levitt, chairman of the board of directors of CHF Media Group, said: "The company has benefitted from Mr Fitzpatrick's involvement and leadership in helping to move the organisation forward. We wish him well in his new endeavours and thank him for his dedication and hard work."
MD Simon Hall added: "It has been a privilege to work with Francis since the Company's inception. While he will no longer be actively involved in our business, I trust his new ventures will be just as successful."
CHF operates from a new 5,000 sq ft space in Didsbury and has targeted a turnover of £50m by 2017.