26 June 2015
Grammy and Oscar winners speak at film music event SensoriaPro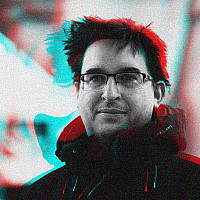 The musicians behind the scores for Robin Hood Prince of Thieves, Die Hard, Kick Ass, Stardust and the Oscar-winning Still Alice are speaking at SensoriaPro in Sheffield.
Tickets have just gone on sale for the event, which is intended for those working in (or hoping to work in) the film and music industry.
Taking place in October, it will feature a production masterclasses from Illan Eshkeri, who's scored Kick-Ass and Still Alice, as well as working with Annie Lennox, Tim Wheeler and Tom Odell.
Grammy award-winning Steve McLaughlin will also be providing insight into his career. McLaughlin has mixed the scores of more than 140 major feature films, from Die Hard to Lethal Weapon and About A Boy.
There will be a chance for attendees to score or place music for a film and get their choice critiqued by a panel of experts, including Ian Neil, director of music for film and television at Sony. This year's contest is the open sequence of Trainspotting.
There will also be talks looking into sustaining live music; PRS, making music videos and clearance for film makers.
For the first time, SensoriaPro will be taking place over 2 days and will be based at The Hubs in the centre of Sheffield. SensoriaPro is part of the UK Festival of Film, Music and Digital, which takes place from 25th September to 3rd October.