20 May 2015
UTV Media to open broadcast centre for new channels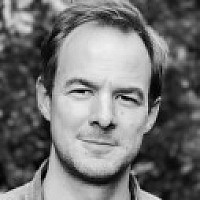 UTV Media, the Warrington-based owner of TalkSport, has announced plans to create a new broadcast centre as part of launch plans for its quartet of new national radio stations.
In March, Ofcom confirmed that a new national digital radio multiplex would be run by Sound Digital, a consortium of Arqiva, Bauer and UTV.
Scott Taunton
UTV will be broadcasting Virgin Radio, TalkRadio, TalkSport 2 and TalkBusiness through the transmitter to provide "much-needed competition" for the BBC's speech radio.
The new broadcast centre will be located at UTV's existing base in central London.
Scott Taunton, the UTV Media chief operating officer, said: "In 2016 UTV will be at the forefront of the biggest expansion in the UK's national radio line-up in a generation.
"We want to foster a culture of creative excellence and innovation at our national radio business, and the world-class new broadcast centre we're planning to build on London's South Bank will be the first step to achieving that goal."