21 May 2015
BBC Radio 5 Live back on the rise as RAJARs released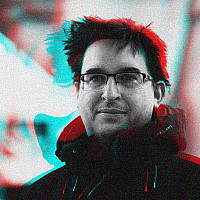 BBC Radio 5 Live has posted an increase in listening figures over the last quarter, according to the latest RAJAR figures.
It is up to 5.76m listeners (5.61m last quarter) and its share has risen to 3.7% (3.5% last quarter). The upward trend appears to show that the major shake-up of 5 Live's schedule at the start of the year is beginning to pay off.
However, while there has been a rise over the quarter, there's still some way to go to reach the 6.17m and 4.1% share it was achieving this time last year.
Its digital sister station, 5 live sports extra did achieve its highest ever listening figures, with 1.32m weekly listeners, up more than 600k over the last quarter and up 817k year-on-year. This is partly due to the cricket world cup.
For commercial stations in the North it's a mixed picture, not least at Bauer. These are the first figures since the rebranding of its Magic AM offering. In Manchester, in particular, it has led to an immediate drop in figures. Key 2 (previously Magic 1152), now has a weekly reach of just 2%, as does Rock FM 2 (Magic 999). Radio City 2 (Magic 1548) in Liverpool has a 3% reach, while Hallam 2 (Magic AM Sheffield) fairs better with a 7% reach and Metro Radio 2 (Magic 1152 Newcastle) got 6%.
In Manchester, Key 103 (444,000 reach) is still behind Capital 102 (511,000), both losing listeners over the period. But XFM Manchester has grown, up 17% to 194,000.
UTV Media says that Juice FM has posted the highest audience figures in its history, with a 30% annual increase in total hours and a 12% increase in listeners. Signal 1 has also seen listening figures rise by 5% over the quarter.
"These numbers are very pleasing, as they show what a lucrative and unique proposition these local stations are for both listeners and advertisers alike. The numbers really reflect the hard work that all the programming teams have put in, and further solidified their importance in their local communities," stated Iain Fowler, director of local radio for UTV Media (GB).
The BBC's local radio stations are continuing a downward trajectory, with 8.82m listeners per week, this compares to 9.62m year-on-year. There are some regional highlights though, notably growth in listening figures at BBC Radio Sheffield and BBC Radio Manchester.