02 April 2015
Poliakoff drama starts filming in Liverpool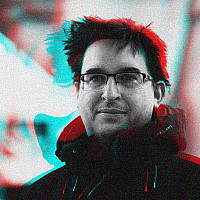 BBC Two has commissioned a new 6-part drama from writer and director, Stephen Poliakoff.
Close To The Enemy is being filmed on location in Liverpool and London and is set in the aftermath of the Second World War.
"Stephen Poliakoff is one of the country's foremost writers and directors and I'm delighted he is creating this distinctive new piece for us. I want BBC Two to be the place where creatives can come and do their best, most signature work and it's great to have this new work alongside our other remarkable dramas," said Kim Shillinglaw, controller of BBC Two.
The cast for the drama includes Jim Sturgess (One Day), Freddie Highmore (Bates Motel), Charlotte Riley (Peaky Blinders), Phoebe Fox (Woman in Black 2), August Diehl (Inglourious Basterds), Robert Glenister (Hustle), Alfie Allen (Game Of Thrones), Charity Wakefield (Wolf Hall), Angela Bassett (American Horror Story), Lindsay Duncan (Birdman and Alice In Wonderland), and Alfred Molina (Love Is Strange).
It is being made by Little Island Productions in association with Endor Productions. Poliakoff's long time collaborator, Helen Flint (Longford, The Take, Galavant) will produce. Flint is also executive producer alongside Hilary Bevan Jones (Roald Dahl's Esio Trot, The Escape Artist).
"Close To The Enemy is set in the transitional period of 1946 - the brutal second World War is finally over but the destruction of families and cities permeates everyone's lives," explained Flint.
"As the Cold War takes its hold in Europe and the public realisation that the atom bomb could be used by any government, our hero Callum (Jim Sturgess) passionately believes that to safeguard the future you mustn't heed the past regardless of how terrible it has been. However, as the story unfolds, he finds that he is compelled to look backwards and eventually realises that you have to judge (for good or ill) those voluntarily or involuntarily involved in order to actually have a safer world."
Close To The Enemy is produced in association with All3media International as the overseas partner on the show. It will film in and around Liverpool and London until summer 2015, for transmission in 2016.