20 April 2015
Mike Leigh to make "big budget" film about the Peterloo Massacre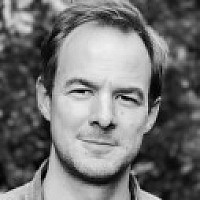 Mike Leigh has revealed the subject of his next film - the 1819 Peterloo Massacre in Manchester.
The Salford-born director behind modern classics such as Mr Turner, Secrets & Lies and Happy-Go-Lucky hopes to shoot the film in 2017.
Mike Leigh
The infamous massacre occurred when government troops charged a crowd of 60,000 people gathered in St Peter's Field who were demanding the reform of parliamentary representation. An estimated 18 protesters were killed and up to 700 injured.
Leigh told Screen International: "There has never been a feature film about the Peterloo massacre. Apart from the universal political significance of this historic event, the story has a particular personal resonance for me, as a native of Manchester and Salford."
It is being touted as Leigh's biggest budget feature to date.
Named Peterloo as a nod to the Battle of Waterloo, which took place just four years earlier, the outcry over the massacre contributed to the establishment of the Manchester Guardian.