22 April 2015
BBC series to feature GMP sex crimes unit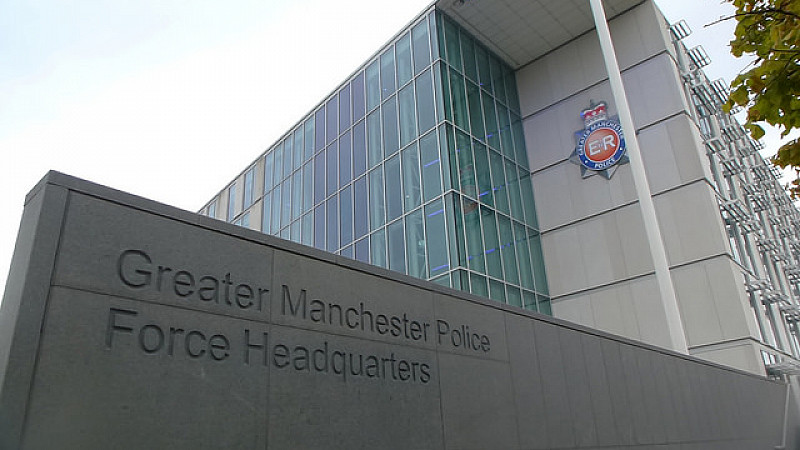 GMP headquarters by Mikey on Flickr
BBC 2 has announced a new television series looking at real-life sex crimes in Greater Manchester.
What is describes as a 'hardhitting' new documentary series will have exclusive access to Greater Manchester Police's new unit investigating sex offences.
Called, The Detectives, the three-part series follows officers working in the specialist unit set up in 2012 as they investigate sex crime. The BBC says the show is the first of its kind for the force.
"Gripping and dramatic it take us into their world, revealing the complexities and challenges, highs and lows, of investigating the crime that is second only to murder."
At a special preview event in London last night, controller BBC Two and BBC Four, Kim Shillinglaw, made the announcement along with a raft of new commissions
Other shows include a pottery programme presented by Sara Cox and a new series with the Hairy Bikers.
She told the audience at the launch event: "The sheer range and quality of content I'm announcing today demonstrates the unique role BBC Two plays in enhancing people's lives and contributing to the creative life of the UK.
"From enabling British writing, presenting and directing talent to do their most distinctive, signature work to Factual with real purpose that tackles contemporary issues in lively, intelligent ways or encourages viewers to take their passions further, I want BBC Two to be the place to come for widest range of grown up, opinionated and entertaining content on British television."
The full list of commissions announced is:
Hugo Blick writing new drama for BBC Two
Major new series from Sue Perkins, the Hairy Bikers, Brian Cox, Gareth Malone, Mary Beard, Alice Roberts, David Olusoga, Dominic Sandbrook, Gordon Buchanon and Neil Oliver
Nigella Lawson returns to BBC Two for her new series, Simply Nigella
Daniel Radcliffe and Bill Paxton to star in new factual drama, Gamechanger
New comedy series, 'Mum' from the Bafta award-winning Stefan Golaszewski
Sara Cox to present The Great British Pottery Throw Down
Family Guy coming to BBC Two
Hardhitting new documentary series with exclusive access to Greater
Manchester Police's new unit investigating sex offences
Comedian Katherine Ryan to present new series, Hair