05 February 2015
YourTV Manchester in discussions with Ofcom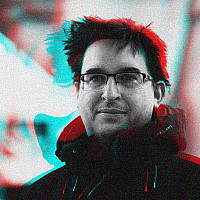 This week marks two years since YourTV Manchester won the city's hyperlocal television licence. The question is, where is the channel and will it ever go on air?
Successful bidders are given two years from the announcement date to put their channel live, although Prolific North understands that they can apply to Ofcom to extend this period.
Last August, YourTV Manchester boss, Nicholas Wheeler told Prolific North:
Nicholas Wheeler
"I can't give an exact launch date at the moment, but we have until February to launch and I intend to take as much time as necessary to make sure we are as professional an outfit as Manchester would expect."
That February date was underlined in a news release by Ofcom in September.
But now it's February 5th and still no news.
Messages have been left for Wheeler and Bryan Burgess, who is another key member of the Manchester team. However, at the time of publication, we haven't had a response from either.
David McKeith, a former senior partner at PricewaterhouseCoopers, whose name is on the original bid application, did answer the phone, but only to say he was no longer part of the set up.
This morning [5th Feb], an Ofcom spokesperson told Prolific North:
"We are currently in discussions with YourTV about its plans for a local TV service in Manchester."
If there is a statement or response from YourTV Manchester or its parent company, we will update this story.
ADD:
24 hours since Prolific North ran this piece, there is still been no response from YourTV Manchester or its parent company, nor has there been any update on its various social media sites.
The hyperlocal "experiment" has had mixed results so far, with continuing issues for London Live and Birmingham's City TV going into administration. Even Ofcom admitted that failure was an "inherent feature" of new services, like local television.
However, in contrast, Made in Leeds has revealed audience figures of more than 400k per week.