04 February 2015
Made in Leeds counts 'more than 430K viewers a week'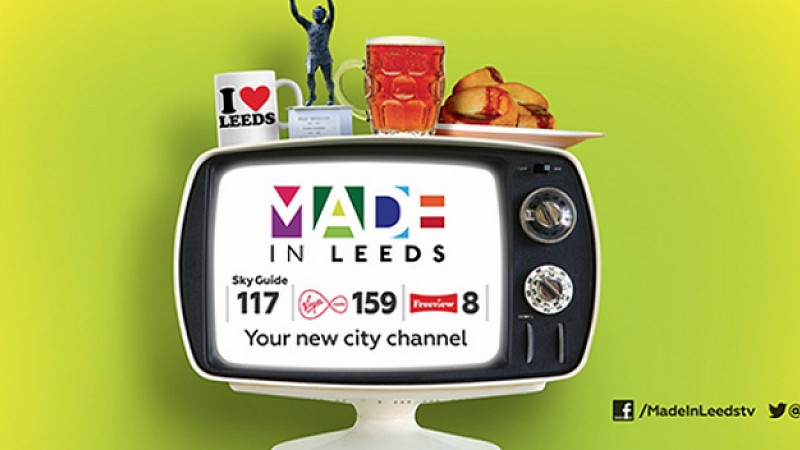 The recently launched local television station Made In Leeds has today claimed its viewer figures show more than 400K people tuning in each week.
Based on research for its first three months, the 24/7 station says it has attracted 431,536 viewers.
Lee Ford, who has recently joined the Chapeltown-based outfit as station manager said they were really pleased with the audience figures which he put down to the popularity of the locally produced content between 6pm and 10pm.
He said the figures were compiled via an independent research company which uses both set tops recording viewing habits in homes as well as telephone surveys.
"We're really pleased with these results as we took risks in making programmes that we felt that the audience wanted but that other TV channels weren't providing and we believe it's paying off.
"From a social media point of view as well, we have a very engaged audience who are very vocal and positive."
Ford also revealed some new programming plans about to launch including a show featuring a local magician doing 'close-up' tricks with locals around the city and a news programme which goes behind the scenes of the week's big press stories and looks at how they developed.
Made in Leeds is part of the Made Television Network, the largest operator of local TV licenses in the UK including Made in Bristol, Made in Cardiff and Made in Tyne & Wear which are all now broadcasting with Made in Teesside set for launch this year.
However, the story of local television has been less vibrant in the north west. Liverpool's Bay TV officially launched on December 4 but only had temporary studio equipment and its programming had been constrained by only a month's preparation time. It revealed a 'soft launch' last month.
In Manchester the local station, YourTV, was due to start broadcasting this month.
Back in the summer, the station was recruiting and MD and programme director Nicholas Wheeler told us they would be live by now but today the website still carries a 'coming soon' message and there's no hint of new programming being discussed on its Twitter stream @YourTVManchester.