26 February 2015
Johnston Press boss welcomes Future of the BBC report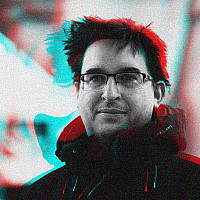 Ashley Highfield the chief executive of Johnston Press says he welcomes today's report from the Culture, Media and Sport Select Committee.
Highfield has long campaigned for the BBC's funding to be used to support local and regional journalism.
Ashley Highfield
Today he reiterated this, saying that there should be a more "symbiotic relationship between local media and the BBC, where each benefits the other." In effect that would mean allowing commercial rivals to use content and embed BBC clips on their own websites.
His response in full:
I'm heartened by today's report on the Future of the BBC. We at Johnston Press and across the industry have long argued that the BBC should be looking to work more closely with local media, rather than against it, and so it is hugely encouraging to see this view is echoed by Whittingdale.
The BBC is brilliant at creating world class content, setting the standard for national and international news, but where its local websites are under performing, digital revenues for local news brands rose by a quarter over the past year – and are continuing to grow.
Working with these established local news providers would not only help the BBC address this issue, but allow it to better serve its audience. I still fully support the idea that we can create a genuinely collaborative partnership; the BBC has some great resources for local reporting, including video content and weather, but no market.
The BBC should allow local publishers free access to its regional content, which they can take to market. The shared content would, of course, be properly credited, whilst ensuring that individual titles can keep their own local voice.
Were this to be regulated with a quota, the BBC could even be given specific content targets for how much local publishers can use from an independent regulator, which would then allow traffic on local platforms to be counted towards the BBC's reach too.
Like Whittingdale, we fully support the need for a more symbiotic relationship between local media and the BBC, one that can allow the BBC to play its role in the provision of local news to the best of its ability, without stretching its resources, and  at the same time allow local media to thrive.