12 February 2015
Flix sets up IP Fund with former BBC Children's exec Langan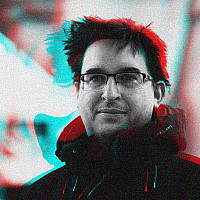 Flix Facilities has recruited Terri Langan as head of development as it creates an Intellectual Property Fund.
The IP Fund has been set up to create a "sustainable portfolio" of programmes and features across a number of genres.
Leo Casserley
Managing director, Leo Casserley explained that the appointment of Langan was key to this:
"Both Paul (finance director) and I are pleased that Terri has chosen to join Flix, we are confident that she will provide a focal point for our talented and creative staff, as well as providing insight and feedback on content presented for assistance from the IP Fund."
Langan joins from BBC Children's where she secured commissions for Old Jack's Boat, Swashbuckle and CBeebies Stargazing. Prior to that she was head of development for Thumbs Up Productions.
At Flix she will take responsibility for the creative development and assessment of projects undertaken by the fund.
"It was hard for me to even think about leaving such an amazing creative team in BBC Children's, but joining Flix and helping shape a new chapter in the company's history was a challenge I couldn't turn down," she said.