25 February 2015
Documentary shows immigration through child eyes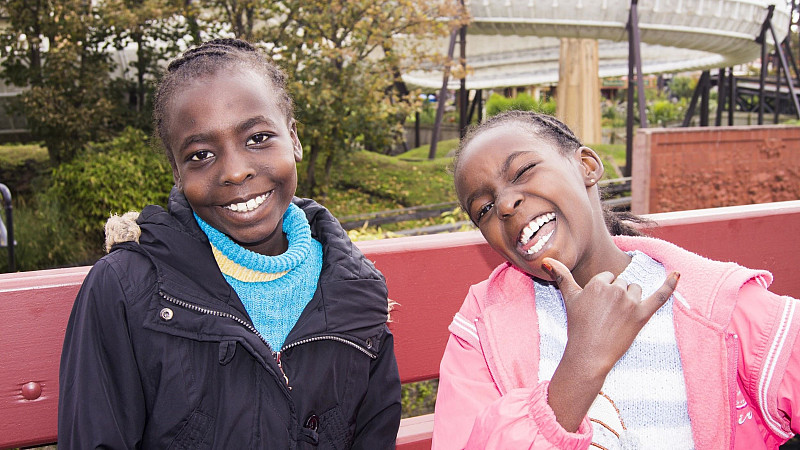 Marwa (left) and Rania (right)
A documentary made by a Manchester company takes a look at immigration through the eyes of children.
Lizardfish TV's documentary My Life: Coming to Britain starts today on CBBC and follows three children who have moved to the UK from abroad, and charts how they settle into their new lives.
Sisters Marwa and Rania fled Sudan and have refugee status, but arrived at school unable to speak English. Meanwhile, Edi from Romania travelled to London at the beginning of the school holidays to live with his mother.
The documentary paints an inspiring journey of the obstacles and fears that the three young children face as they try to settle into life in Britain, making friends and learning English.
Production manager, Liz Horan, said it had been an excellent and rewarding project to work on.
"We've watched the children adapt to life in Britain as we've documented their story. We hope that other young children like Marwa, Rania and Edi will find comfort in knowing they aren't alone."
The documentary will be aired on CBBC today at 5.30pm and you can see a preview of the show here.
Kez Margrie is the CBBC executive producer of the programme, Rob McCourt is the executive producer from Close Up Production and Amee Fairbank from Lizardfish TV is the director.