09 December 2014
BBC to extend late-night regional news bulletins in run-up to election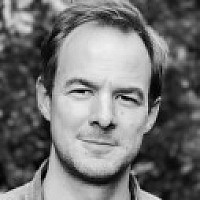 BBC One is to double the amount of time for the regional news across England in its flagship 10pm news hour.
The extension will run from January until after the general election in May.
The broadcaster said the increase in regional news output is to "ensure that BBC audiences receive the most comprehensive coverage of the issues facing the country, both nationally and locally, ahead of the 2015 Election".
North West Tonight will be one of the regional bulletins extended
The changes will see the bulletin which follows the News at Ten extended to 15 minutes from a minimum of seven and a half, Monday to Thursday, meaning the news and weather will now end at 10.45pm.
One knock-on effect however will be a shortening of the lunchtime regional news bulletins to five minutes over the five-month period.
Four million adults currently watch the regional news bulletins at 10.25pm, and the BBC said that research had shown there was "an appetite for a news service that matches the tone of the main UK-wide offering".
James Harding, director of news and current affairs, said: "This will be one of the most keenly contested, unpredictable and consequential elections in the history of this country and nothing will be more important to voters than the issues where they live and work. These extended bulletins will allow us to follow ever more closely a campaign which is going to be being fought out constituency by constituency across the United Kingdom."
Director general Tony Hall added: "This extension of our coverage will be a vital contribution to the national debate and I am delighted that we have been able to respond in this way."