18 November 2014
Radio Independents Group calls on BBC to "better represent" the regions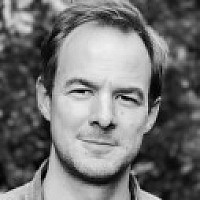 The Radio Independents Group has called on the BBC to "better represent" the regions outside London on its network radio services.
Despite 43% of indies being based outside London, Radio Independents Group MD Will Jackson claimed today that the sector's strength was not reflected in the production work that was flowing to the regions.
That's despite the corporation revealing earlier this month that it had met its target of more than half its staff being based outside the capital.
Will Jackson
Speaking at the Nations & Regions Media conference in Salford, Jackson laid out a three-point plan to better represent the UK nations and regions.
It proposed that each national BBC Radio network should develop a plan to make "greater use of indies", establish more commissioning editors to build links with the nations and regions, and for the BBC to re-confirm its financial commitment to support independent radio production outside London.
Jackson said: "It is clear to the indie radio production sector that their ability to provide high‐quality stories, perspectives, ideas and talent from their being rooted in communities all round the UK is crucial if the BBC is to deliver on its promise to better represent all licence fee payers."
Ashley Byrne, chair of the RIG Nations & Regions Committee and MD of Made in Manchester, added: "Whilst the BBC has invested in one or two productions centres outside London, this has not resulted in any real increase in indie commissioning in the nations and regions.
"These proposals, along with our call for an overall increase in BBC Radio's commissioning of indies, can ensure that those companies outside the M25 have a level playing field to compete for those commissions."