13 October 2014
Former Yorkshire radio DJ reveals gender reassignment treatment in 5 live interview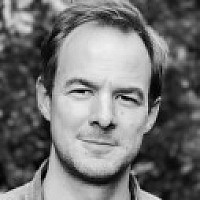 A well-known local radio presenter used a BBC Radio 5 live interview on Saturday to announce he is undergoing treatment to become a woman.
Simon Hirst left his Hirsty's Daily Dose breakfast show on Capital FM Yorkshire in June, ending a 14-year stint as a breakfast host in the county having previously worked on Viking FM and The Pulse.
And in an interview with Stephen Nolan on Saturday, he disclosed he is changing gender in order to live as a woman.
He is halfway through gender reassignment treatment and last week changed his name to Stephanie Hirst.
The 39-year-old said: "There were many times on the air in recent years where I nearly said that I'm transgender.
"I knew from around the same time that I knew I wanted to be on the radio that something wasn't right.
"I didn't feel complete, I didn't feel like it locked. I felt like a square peg in a round hole but I didn't know why and I couldn't work it out."
He also revealed the torment of having to hide his secret for so long. He added: "I'd drive home in the car - I'd be driving home on the M1 and, honestly, I could have just turned the wheel to the central reservation. I didn't of course. Or I would scream.
"I remember sitting in my kitchen rocking backwards and forwards going 'just make this stop, go away, leave me alone' and I felt like she was eating me up inside."
Hirst spoke to Nolan again on his show last night and said he had been "overwhelmed" by public reaction to his news.
Listen below: