28 October 2014
Channel 4 to go back to school with Educating... format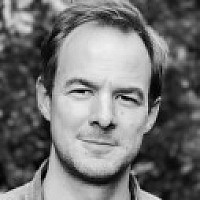 Channel 4 has commissioned a fourth series of classroom format Educating..., despite a less successful follow-up to Educating Yorkshire.
Made by Twofour Productions, the series enjoyed a smash hit last year when it visited Thornhill Community Academy near Dewsbury, pulling in three million viewers and going on to be named best documentary at the National Television Awards.
Educating Yorkshire was Channel 4's highest rating series of 2013
Educating the East End, the third series, was less popular and finished last week with around 2.2m viewers.
And in an interview with the Guardian, Channel's head of factual and deputy chief creative officer Ralph Lee suggested the next series could again be located outside London.
"Maybe for a national audience London isn't as attractive," he said.
Earlier this month, Twofour agreed a deal with Chinese broadcaster Hunan TV to develop a local version of the format.